Posts Tagged 'The Art of Political Science'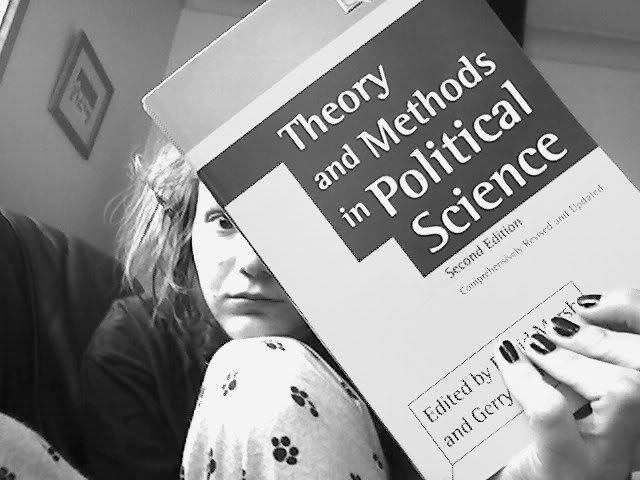 My date for Saturday night.
I've been forgetting to update. Things have happened.
Third year started and already there is so much work to do, but I love my subjects and it's been really good seeing people again (especially Allie) and getting back into some sort of 'normal' routine. Although the early starts aren't so good. My subjects this semester are Politics x3 and General Education x1: Propaganda & Satire; Australian Foreign Policy; The Art of Political Science; Introduction to the Australian Legal System. My politics lecturers are amazing. I have my favourite professor for one subject, Dr Levey, so I spend Tuesday mornings basking in his greatness.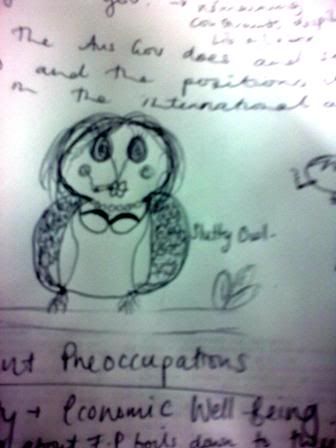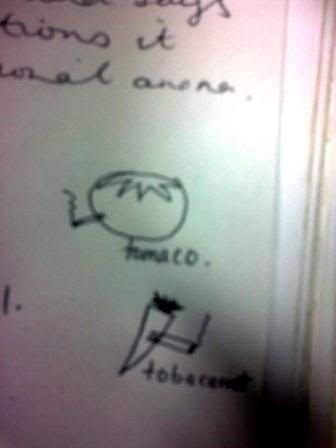 Drawings by Allie (paying attention during Australian Foreign Policy, obviously).
I went to the Mardi Gras for the first time, except the crowd and trying to find friends in the complete insanity meant I basically didn't see the parade at all. Still, the vodka + rum was nice, and seeing people I hadn't seen in a while was good too.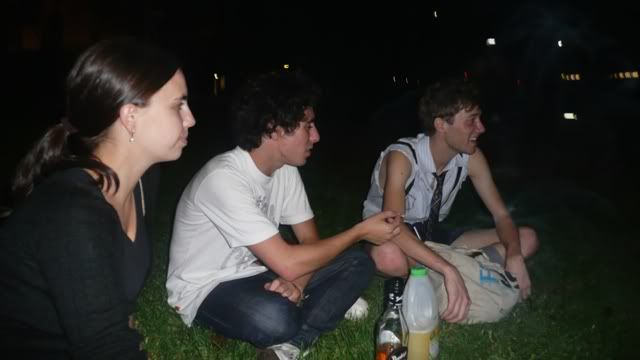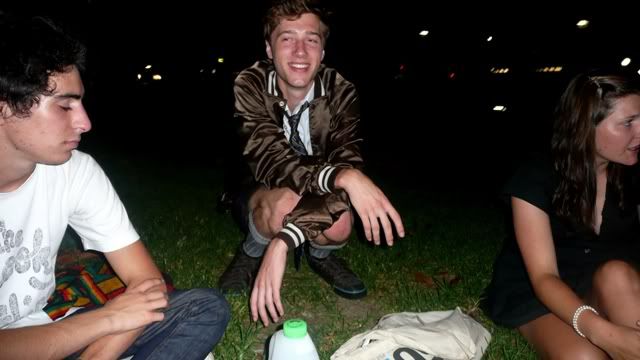 My Wog friend Alex had a horrorpunk themed birthday party which was a lot of fun. Messy and fantastic. Kylar and Jack came as my replacements for Annie and Zig. A vey wasted girl in Kings Cross was nice enough to share her cigarettes with us. They were Vogues and actually quite nice. I made Alex a mix of music from the mother country (well, MY mother country). This was the track-list:
Van Gogh – Klatno (live) : Belgrade, 1997

Elektricni Orgazam – Nebo : Belgrade, 1981

EKV – Ja Znam : Belgrade, 1983

Azra – Krvava Meri : Zagreb, 1980

Prljavo Kazaliste – Noc : Zagreb, 1979

Riblja Corba – Necu da zivim u bloku 65 : Belgrade, 1982

Idoli – Moja si : Belgrade, 1982

Zabranjeno Pusenje – Guzonjin sin : Sarajevo, 1988

Partibrejkers – 1000 godina : Belgrade, 1984

Sarlo Akrobata – Mali covek : Belgrade, 1981

Elektricni Orgazam – Odelo : Belgrade, 1982

Bijelo Dugme – Pamtim evo deset dana : Sarajevo, 1974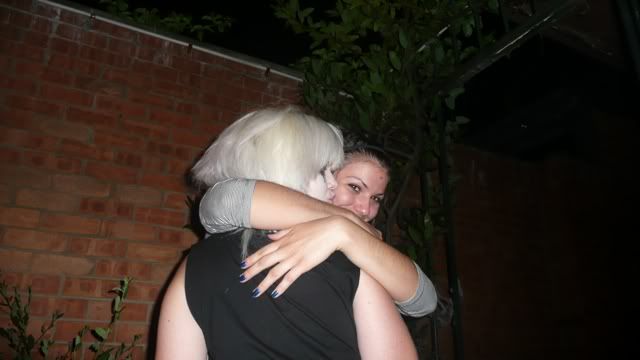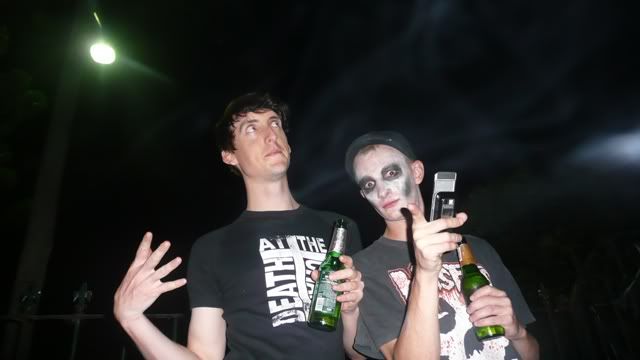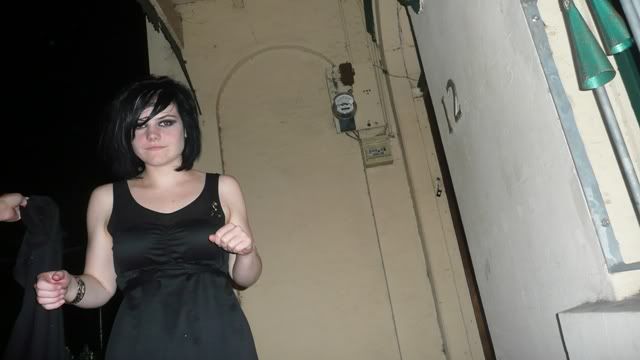 Hung around Liverpool a couple of times and saw The Unborn with Jasmina which was actually quite scary. Also, Gary Oldman is brilliant!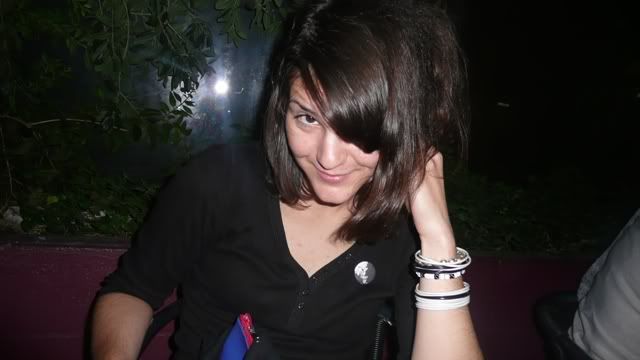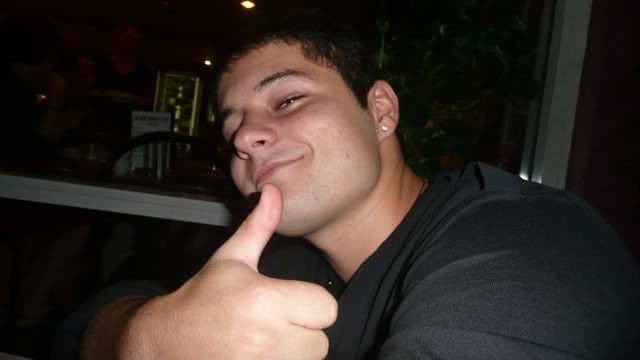 Morgan and I helped Zig out with a COFA project which involved photobooths. I got to wear an eyepatch!
I fell in love with this poem:
Rhododendrons
It was the dream
I was allowed
to touch you in.
We were strangers.
You kept your eyes closed.
I cannot really say
if there were rhododendrons
or anything like music or
even if I asked you.
Only your blue skin and the pleasure it gave you –
the way you moved,
the way you caught your breath
whenever my hands moved
so I kept on moving them.
-Thomas Lynch
& ten more copies of Feels Like Friday #7 sold at Sticky in Melbourne!!!!!!!
The other day I was lazing around on campus with Zig. We were supposed to get our new IDs but the queue was too long. Instead we drank amazing Coffee Cart coffee, smoked Marlboro Golds, took photos, ate sushi, bought books and migrated from one sunny patch of grass to another four times.  I keep forgetting that being a student isn't just about that….that there is work to do as well. Still, I'm really looking forward to starting the semester. People to see/meet and things to do and things to learn. I've been reading from "Munitions of the Mind", the text for one of my subjects – Propaganda and Satire, and it's really interesting. The subject I'm most looking forward to though is The Art of Political Science…not just because it interests me as a subject but because it'll be taught by my favourite professor, Dr. Levey, the one who told us this joke: "what do you get when you mix a member of the Mafia with a post-modernist? …….an offer you can't understand."
ALSO: check out Andrew's new blog, where music nerd meets real life nerd who likes to talk about science…..and stuff; Kylar is back from overseas and has posted new music on his blog so go have a listen.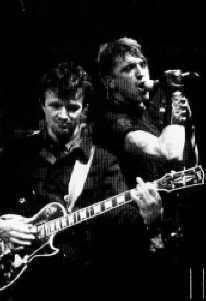 & finally (I can't post an entry without something Eastern European in it, can I?), since I've posted Zeljko Bebek and Alen Islamovic here, I thought it was a bit unfair to not post any Tifa. I didn't know much about Tifa when I was starting to like Bijelo Dugme. Maybe because he had the shortest time as their singer or because I was so distracted by my crush on Islamovic…? When I saw them live in concert, all of them had gone well past their use by date but Tifa was the worst, acting really inappropriately on stage and being so fucked up by the end of it that he couldn't even come up on stage for the final songs which they all sing together. It's really hard to find footage of Tifa but what I did find on YouTube is AMAZING. Tifa was this beautiful drug-fucked incredibly talented singer and I have fallen a little in love with him. I was going to post one of those big Bijelo Dugme power ballads but the video was really poor quality so here is what is apparently Tifa's first concert with them.